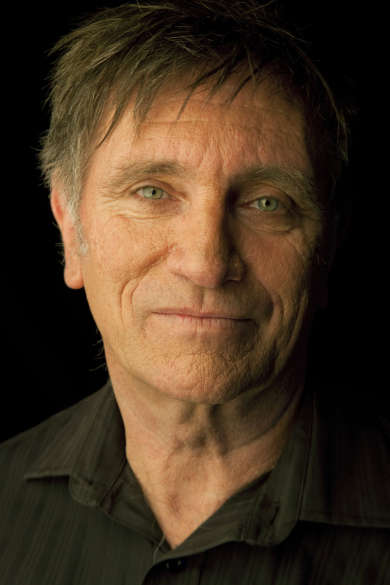 John Shortis and Prime Time
As a political satirist I've been writing songs about Prime Ministers since Moya Simpson and I moved to the Canberra region in 1996. By 2008 when the Australian Prime Ministers' Centre first announced their fellowships, I had many songs about contemporary PMs, but also had a few that I'd written about people like Whitlam and Chifley. So I applied to the APMC to research and write of our early and not-so-well-known federal leaders- Barton, Deakin, Watson, Reid, Fisher, Cook, Bruce and Scullin. I decided to leave out Hughes as he was quite well documented.
I was successful, which always surprises me as I'm a self-taught historian, with a home spun approach, but I was very honoured to be one of the inaugural Fellows.
As a songwriter my emphasis is finding quirky stories that tell something about the character I'm writing about, but also can be moody or humorous, dramatic or surprising, can lend themselves to the poetry and melody of song form. So I read countless biographies and articles, most of which I found at the National Library and at the APMC's library.
One early 'doing' moment was a tiny paragraph in a book about Barton, telling of how his away-from-home-allowance was insufficient to pay for a hotel, so every time he went to Melbourne for parliament he stayed in a Spartan attic at Parliament House where he boiled his billy and cooked his chops over an open fire. 
Interesting facts about other of those early PMs started to emerge- Deakin was a spiritualist, Watson was born in Chile, Reid was a rotund Scotsman, Fisher and Cook had almost identical backgrounds but ended up political opponents, Bruce was seen as an Anglophile but was a great spokesman for all things Australian, and Scullin played the violin. 
Then when it came to presenting a paper as a result of my research, Moya and I did a show in King's Hall featuring the songs and stories I'd written and found. At the time there were 26 PMs and Moya pointed out that if I did 2 songs about each that would be 52, one a week for a year. A community radio station in Canberra, ArtSound FM agreed to record the songs and throughout 2013, the year of Canberra's Centenary they were played once a week, although I had to do some mathematical re-calculations as the head count of PMs increased rapidly.
And that wasn't all. Also as part of the centenary we performed a live music-theatre show based on the songs, written by John Romeril, a fellow Fellow. Like each aspect of this ongoing project, it was called Prime Time.
I have recently created a website on which I'm writing up my shows as essays, with audio-visual excerpts. It's early days yet and I have a couple of essays there now, but will gradually post all of my PM songs and the stories behind them. Look out for the Barton segment, coming soon.