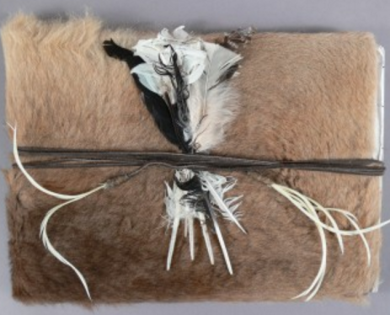 MoAD
Read about the Freedom Ride 2011 and consider the different ways that people can have their say. Resources include a petition book, a prime ministerial speech transcript and an article and timeline from the Museum of Australian Democracy.
How can you ride and write for change?
Research
Which Australian prime minister is connected with this petition and why?
What was the freedom ride in 2011, and what earlier events in Australia and America does it commemorate and relate to?
What are some of the significant milestones achieved by Indigenous Australians striving for rights?

Discuss

Apart from making a petition, what are some ways we can voice our political opinions and make changes in our democracy - which ways do you think are most effective and what has been the impact of changing technology?
What is the document that outlines Australia's system of government and the rights of its citizens? How can this document be altered?

Respond

This petition book and the freedom rides tell the story of Indigenous Australians' fight for rights.
Australia does not have a Bill of Rights like the United States. What are some of the arguments for and against having a Bill of Rights?
What are 10 rights you think everyone in Australia should have?

Create

Choose an issue you care strongly about and draft an effective way to publicise it. Think about including symbols to represent your cause in your designs, such as the kangaroo skin used to cover the 2011 petition book. Consider your target audience,  e.g. parliamentarians or the media, and which format would be best to get your message across.
Alternatively, use a creative medium (such as an image, film, song or poem), to express your views. You may wish to research and gain insights from artists who have highlighted a social cause, for example Archie Roach or Yothu Yindi.
Freedom Ride 2011 Petition Book resources