Melbourne General Cemetery
Melbourne General Cemetery, administered by the Southern Metropolitan Cemeteries Trust (SMCT), is one of the most important historic cemeteries in Australia. It has four graves of prime ministers and one symbolic memorial. The prime ministers' graves are among the most popular sites in the cemetery and are visited by thousands of people every year.
Contributed by Dr Celestina Sagazio, Historian and Manager of Cultural Heritage, Melbourne General Cemetery. Another cemetery administered by SMCT, the St Kilda Cemetery, houses the grave of Alfred Deakin, who was prime minister for three terms during the first decade after Federation.
The Prime Ministers' Memorial Garden in Melbourne General Cemetery was built to house the remains of prime ministers and their spouses. Sir Robert Menzies was cremated at Springvale Cemetery in 1978, and liked Springvale as his final resting place but his remains did not end up there.
When Dame Pattie died, senior Liberals decided something fitting had to be done to honour the couple.So they encouraged the cemetery trustees to establish the memorial garden and inter the cremation ashes of the couple there.
The memorial garden cost $300,000 and it is said to be the brainchild of Jeff Kennett and Ron Walker. Sir Robert Menzies was the longest serving prime minister in Australia's history, having served in that position in 1939–41 and from 1949 to 1966. The memorial garden was opened by Prime Minister John Howard and Premier Jeff Kennett on 7 June 1996.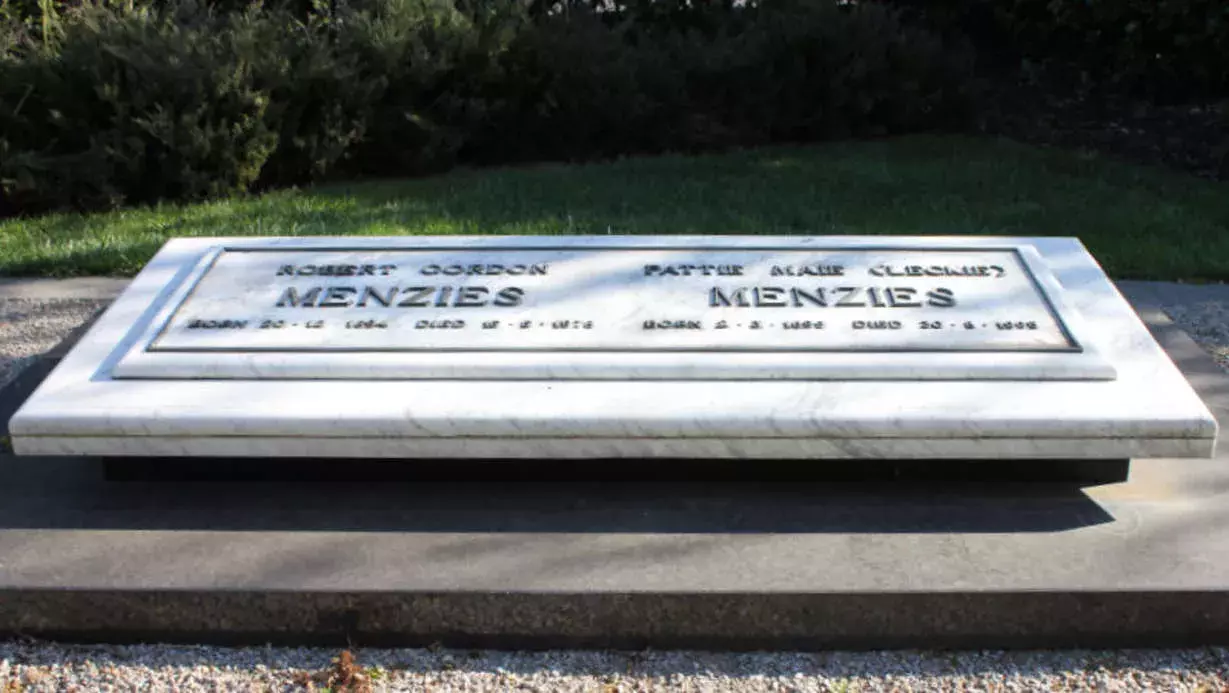 In late 1997 a memorial to Harold Holt was erected. Holt became Prime Minister on Menzies' retirement in 1966. Holt drowned while swimming in the surf near Portsea in December 1967. So this is a symbolic grave. The memorial includes the inscription 'He loved the sea'.
Some people believe that this is odd considering the way he perished, and the naming of a swimming pool after Holt in Glen Iris is considered even more quirky. His wife Zara Holt is buried in the Sorrento Cemetery.
There were all sorts of rumours about Holt's disappearance, including the involvement of foreign countries, however an inquest concluded that Holt drowned. This was not Holt's first brush with drowning, and it is known that he was suffering from a persistent shoulder injury when he went into the surf on that fateful day.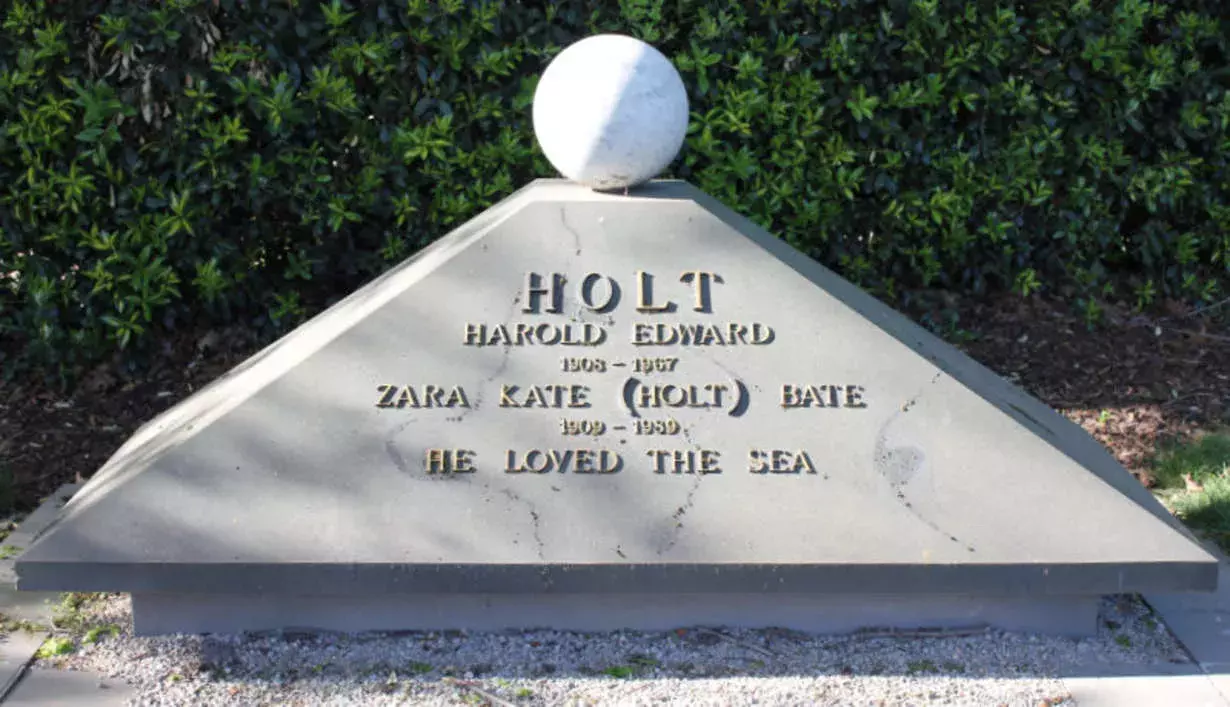 Sir John Grey Gorton entered federal parliament as a Victorian Senator in 1949. He became leader of the Liberal Party and Prime Minister in January 1968 following the death of Harold Holt. He was the only Senator ever to hold that position.
He resigned from the Senate and contested the by-election for Holt's former seat. He was Prime Minister until March 1971 and then left politics in 1975. He died in May 2002.
This grave contains Gorton's ashes. Gorton was considered a larrikin; he had a craggy face as a result of an injury in the Second World War. He was a strident nationalist, unlike many other earlier prime ministers, and he displayed this, for example, in encouraging the establishment of an independent Australian film industry.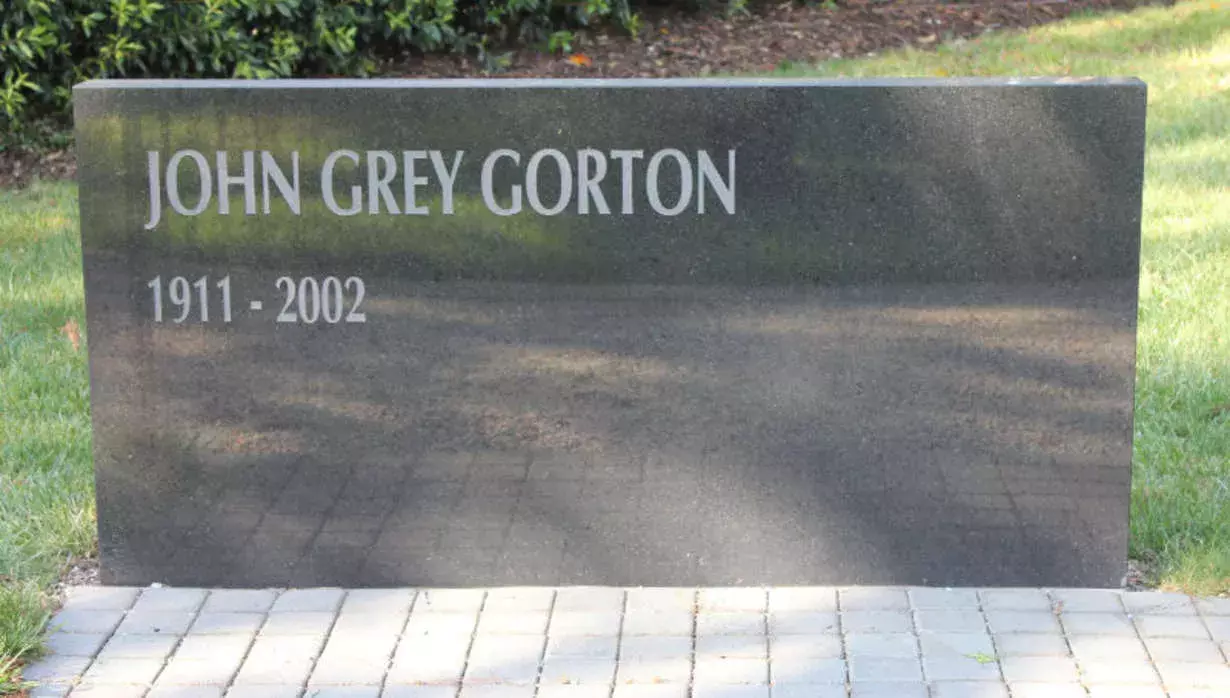 (John) Malcolm Fraser was Prime Minister from 1975 until 1983. His grave is the first burial in the Prime Ministers' Memorial Garden (the others are cremation memorials). Malcolm Fraser entered federal parliament in 1955.
He became Prime Minister in 1975 after the dismissal of the Whitlam Government, and lost power when Bob Hawke won the election in 1983. In more recent years many people admired Fraser for his support for multiculturalism and refugees.
Malcolm Fraser and John Gorton had a spectacular falling out and never spoke again. They could not even be in the same room together. We have it on good authority that when Fraser agreed to be buried in the Prime Ministers' Garden, he requested that he be buried looking towards Sir Robert Menzies and not John Gorton!
The Prime Ministers' Memorial Garden also contains a commemorative wall where the names of all prime ministers, both deceased and living, are recorded.
Not far from the Prime Ministers' Memorial Garden, along Entrance Avenue, is another grave of a prime minister: James Scullin. James Scullin was the Labor prime minister during 1929–32, when the country experienced the full force of the world economic depression.
James Scullin was the first Australian-born Labor prime minister and Australia's first Catholic prime minister, as well as the first Australian prime minister to come from an Irish background. His monument is fittingly topped with a Celtic cross.
In the face of overwhelming financial challenges, Scullin's government was severely defeated at the election in December 1931. Scullin was elected the federal member for Yarra in 1922 and resigned the leadership of the Labor Party in 1935. Scullin's monument was erected by the Australian Labor Party and the Australian Council of Trade Unions.