ALFRED DEAKIN
Liberal (Protectionist)
24 September 1903 — 27 April 1904
216 days
Liberal (Protectionist)
5 July 1905 — 13 November 1908
3 years, 132 days
Liberal
2 June 1909 — 29 April 1910
331 days
Alfred Deakin became Australia's second prime minister after Edmund Barton resigned to take up a seat on the High Court. His second term in office came after his Liberal Protectionist Party withdrew support from George Reid's Liberal Free Trade Party. His third term in office came after his Liberal Party withdrew support from Andrew Fisher's Labour Party. 
Born
3 August 1856
Melbourne, Victoria
Died
7 October 1919
Melbourne, Victoria
Liberal (Protectionist)
24 September 1903 — 27 April 1904
216 days
Liberal (Protectionist)
5 July 1905 — 13 November 1908
3 years, 132 days
Liberal
2 June 1909 — 29 April 1910
331 days
About
Alfred Deakin was a successful national public figure with a deeply reflective and intellectual inner life. In one of his many notebooks Deakin acknowledged 'the aloofness brought about by study and musings…always seemed nearer the centre of my life than all else I did.'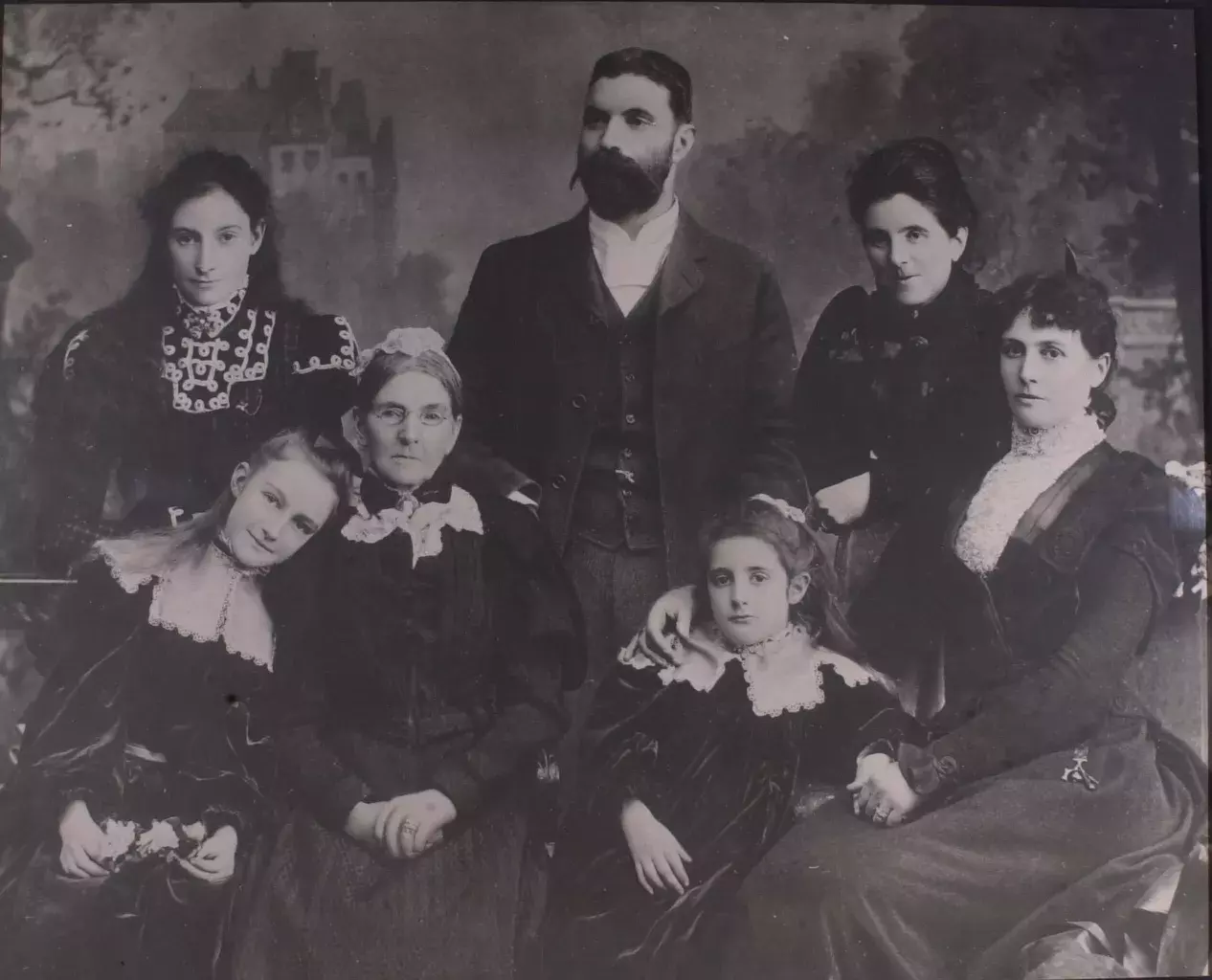 Deakin was educated at Melbourne Grammar School and later studied law at the University of Melbourne. He was encouraged to enter politics by the proprietor of The Age newspaper David Syme, and in 1879 won the Victorian state seat of West Bourke. Deakin held a number of ministerial portfolios between 1883 and 1890 including a period as Premier.
As Minister for Water Supply he travelled to India and America to study irrigation and was a driving force behind the Murray Irrigation Scheme. Deakin became a prominent figure in the constitutional conventions of 1891 and 1897-98.
In 1900 Deakin, along with Barton, was part of the delegation to London that steered the Australian Colonies Government Bill through the British Parliament. Deakin was Attorney-General in the Barton government and succeeded Barton as prime minister.
Deakin held office three times between 1903 and 1910, retiring from politics in 1913. Despite his enigmatic qualities, Deakin was one of the central players in shaping the early years of Commonwealth government and successfully merged the anti-Labour parties.    
1903
High Court meets
On 6 October 1903 the High Court meets for the first time. The first judges are Sir Samuel Griffith, Sir Edmund Barton and Richard O'Connor. In 1906 the bench is increased to five with the addition of Henry Bournes Higgins and Sir Isaac Isaacs.
1905
Commerce Act
The Commerce (Trade Descriptions) Act passed on 8 December 1905 provides the Commonwealth with power to enforce the descriptive labelling of goods and packaging being imported into the country or exported. 
1906
Commonwealth Bureau of Census and Statistics
George Handley Knibbs is appointed as head of the Commonwealth Bureau of Census and Statistics on 18 June 1906, although the first census does not occur until 3 April 1911.
1908
Commonwealth Bureau of Meteorology
The Commonwealth Bureau of Meteorology commences operation on 1 January 1908 and is headed by Henry Ambrose Hunt, a member of the Royal Meteorological Society. 
1908
Fisheries Director appointed
Harald Dannevig, a fisheries scientist from Norway, is appointed as the first Commonwealth Director of Fisheries on 15 May 1908.
1908
Invalid and Old Age Pensions Act
On 10 June 1908 the Invalid and Old Age Pensions Act is passed to provide for a national system of old age pensions, subject to a means test based on income and property.
1909
Australian High Commissioner
Sir George Reid is appointed as Australia's first High Commissioner to London after legislation is passed on 13 December 1909.
360° VIEW
Parliament
Deakin's second period in office from 1905 to 1908 was one of relative stability due to Labour Party support. He was able to embark on establishing some fundamental legislation that extended Commonwealth control over areas previously under state authority.
This parliamentary session was dominated by the issue of 'New Protection' where local manufacturers would be given a certain level of protection provided they gave their workers 'fair and reasonable' wages. The new Conciliation and Arbitration Court, in a case relating to the Sunshine Harvester Company, determined that a reasonable wage should maintain a 'human being in a civilized community.'  
Despite a successful High Court appeal against the decision, the 'basic wage' adjusted against cost of living was established. In 1908 the old age pension was introduced, the Seat of Government Bill finally passed and Deakin lobbied for and used the visit by the American 'Great White Fleet' to pressure Great Britain on the creation of an Australian Navy. During Deakin's third and final period as prime minister, and leading up to the election in 1910, the Defence Act introducing compulsory military training was passed.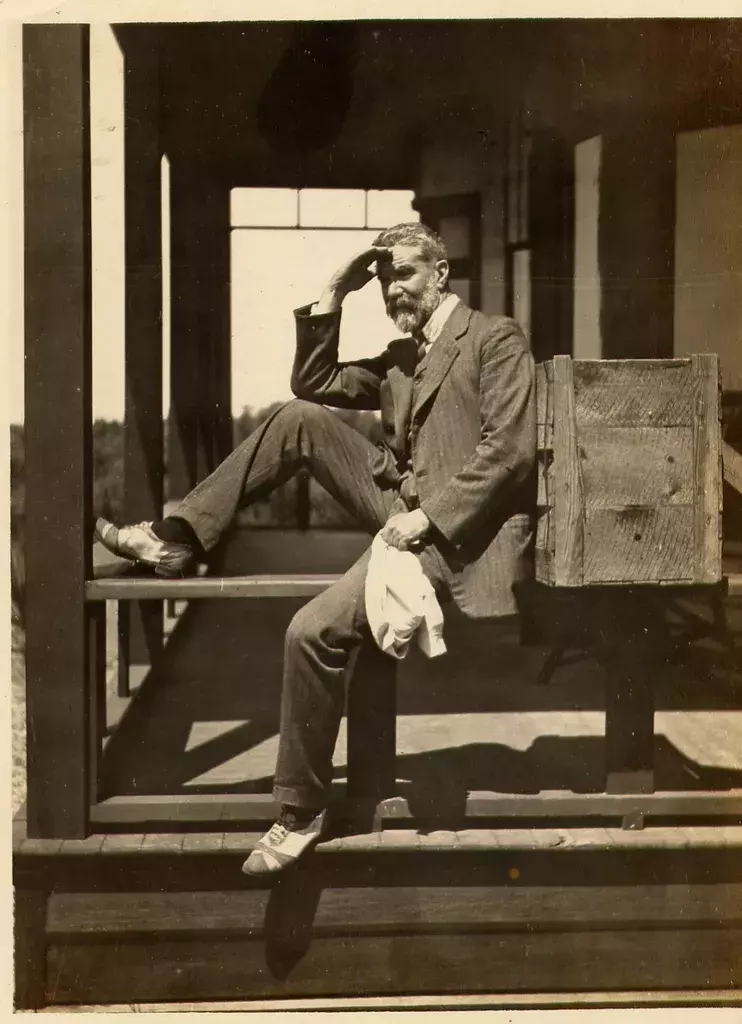 SEARCH our collections
Please fill in one or more fields below to start your search.