ANDREW FISHER
Member of the Privy Council (1911)
Labour
13 November 1908 — 2 June 1909
201 days
Labor
29 April 1910 — 24 June 1913
3 years, 57 days
Labor
17 September 1914 — 27 October 1915
1 year, 40 days
Andrew Fisher became Australia's fifth prime minister after the Labour Party he led withdrew support from Alfred Deakin's Liberal Protectionist Party.
Born
29 August 1862
Crosshouse, Scotland
Died
22 October 0003
London, England
Party
Australian Labor Party
Labour
13 November 1908 — 2 June 1909
201 days
Labor
29 April 1910 — 24 June 1913
3 years, 57 days
Labor
17 September 1914 — 27 October 1915
1 year, 40 days
About
Fisher's second term in office came after the Labour Party won the 1910 election. From 1912 the Labour Party officially adopted the American spelling, 'Labor', with 'Labour' and 'Labor' often used interchangeably beforehand. Fisher lost office at the 1913 election, but was prime minister again in 1914 after a double dissolution election. 
Andrew Fisher rose from humble origins to establish the Labor Party as a major force in Australian politics and lead a stable and effective federal government. He remained true to his progressive ideals and left Australia with a strong sense of national progress and a belief in what national government could achieve.
As a young man, Fisher was a staunch unionist in the Ayrshire mines in Scotland, resulting in restricted work opportunities and subsequent emigration to Australia with his brother in 1885.
By the late 1880s Fisher was working in flourishing gold mines at Gympie and became leader of the Amalgamated Miners' Union and then the Workers' Political Organisation, a forerunner to the Queensland Labor Party. In 1893 Fisher was elected as a Labor member for Gympie in the state parliament.
After losing his seat at the 1896 state elections, Fisher was re-elected to parliament in 1899, and served briefly as a minister in the seven day Dawson Labor government. At the first federal election in 1901, Fisher won the seat of Wide Bay. Fisher was Minister for Trade and Customs in the Watson government in 1904 and became deputy leader to Watson in 1905.
Fisher became Labor leader in 1907 after the resignation of Watson and then prime minister in 1908 and on two subsequent occasions. Fisher's substantial 1910 election win gave him control of both chambers and allowed him to embark on a blistering program of public policy that brought into existence some enduring and significant legislation and national institutions.
Fisher retired from politics in 1915 and took up the position of Australian High Commissioner in London.   
1910
Prize to design first military aircraft
On 30 June 1910 the government offered a prize of five thousand pounds for the design of an Australian military observation aircraft. A number of designs were submitted, but none were chosen. In the end, Australia's first five military aircraft were ordered from Britain and France forming the foundation of became the Royal Australian Air Force.
1910
Naval Defence Act
This act passed on 25 November 1910 effectively led to the creation of the Royal Australian Navy. It provided the authority to fund new vessels, create a new Board of Administration, establish training institutions, a clear division between types of naval forces and set pay conditions and allowances.
1911
Commonwealth Bank Act
Legislation establishing the Commonwealth Bank was passed on 22 December 1911, with the aim that a government owned bank would guarantee the security for depositors that private banks would fail to achieve during the Great Depression. Fisher laid the foundation stone at Pitt Street and Martin Place, Sydney and was the holder of the first savings account opened.
1912
Compulsory enrolment to vote
Legislation to enable compulsory enrolment to vote was passed and formally commenced on 27 March 1912. Australia was the first Commonwealth country to introduce compulsory enrolment, with compulsory voting to be introduced later.
1912
Wattle named national flower
The wattle was declared our national flower on 19 September 1912. It was incorporated into the design for the Commonwealth Coat of Arms, to form a decorative backdrop for the kangaroo and the emu.
1912
Maternity allowance
The first Australian maternity allowance is introduced on 10 October 1912, providing £5 on the birth of a child to eligible women.
1913
First Australian stamp
The first national stamp was released across Australia on 2 January 1913. It featured a kangaroo on a white map of Australia. This stamp superseded colonial stamps, which were only valid for postage in that state.
1913
Foundation of the national capital
The foundation stone for the national capital is laid on 12 March 1913, marking the culmination of years of negotiation and debate.
360° VIEW
Parliament
The Labor Party led by Andrew Fisher prevailed decisively in the 1910 election and achieved a majority in the Senate, winning all 18 seats contested. It was the first election to be contested by only two major parties, and the size of the win meant his government became the first to complete a full three year parliamentary term.
The Fisher government was notable for its serious commitment to implementing the entire legislative program it had promised to voters. The 113 acts passed by the Fisher government were transformative, and included public policies relating to banking and currency, transport, defence, welfare and industrial relations.
Fisher extended the concept of Federation into a practical and working system of federal government. After his party lost power again in 1913, Fisher comfortably won the next election in 1914. Deteriorating health, hastened by responsibility for Australia's First World War commitment, led to Fisher's resignation as prime minister in October 1915.
However, Fisher had made the federal government a far more powerful and significant institution which could change the lives of ordinary Australians.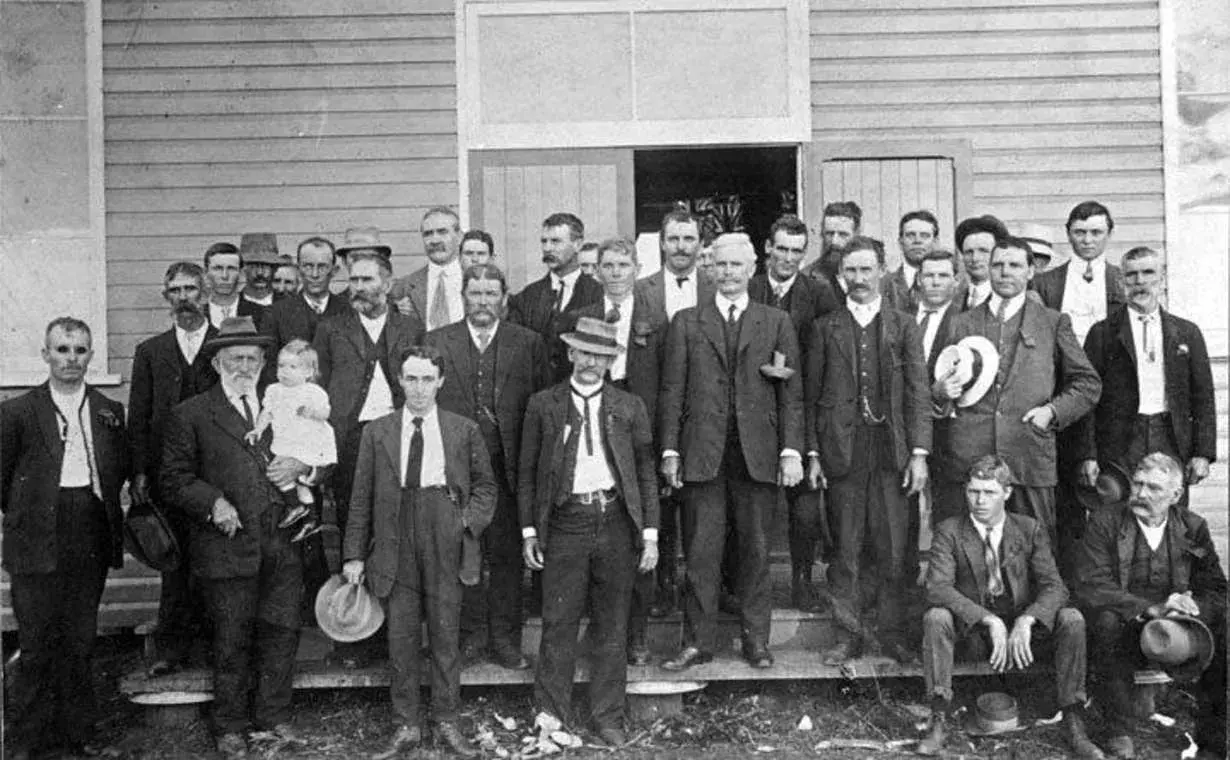 SEARCH our collections
Please fill in one or more fields below to start your search.