EARLE PAGE
Member of the Privy Council (1929), Order of St Michael and St George - Knight Grand Cross (1938), Order of the Companion of Honour (1942)
Country
7 April 1939 — 26 April 1939
19 days
Earle Page became Australia's 11th prime minister following the death in office of Prime Minister Joseph Lyons.
Born
8 August 1880
Grafton, New South Wales
Died
20 December 1961
Sydney, New South Wales
Partners
Ethel Page
Jean Page

Photo: A. Aitken/Fairfax Syndication
Country
7 April 1939 — 26 April 1939
19 days
About
Earle Page relentlessly pushed for rural development and progress throughout his long political career. Page thought quickly and spoke rapidly, proposing a flood of ideas all aimed at improving the lives of those in country communities. Page was often immersed in the politics of leadership transitions, and held strong views about who should lead Australia.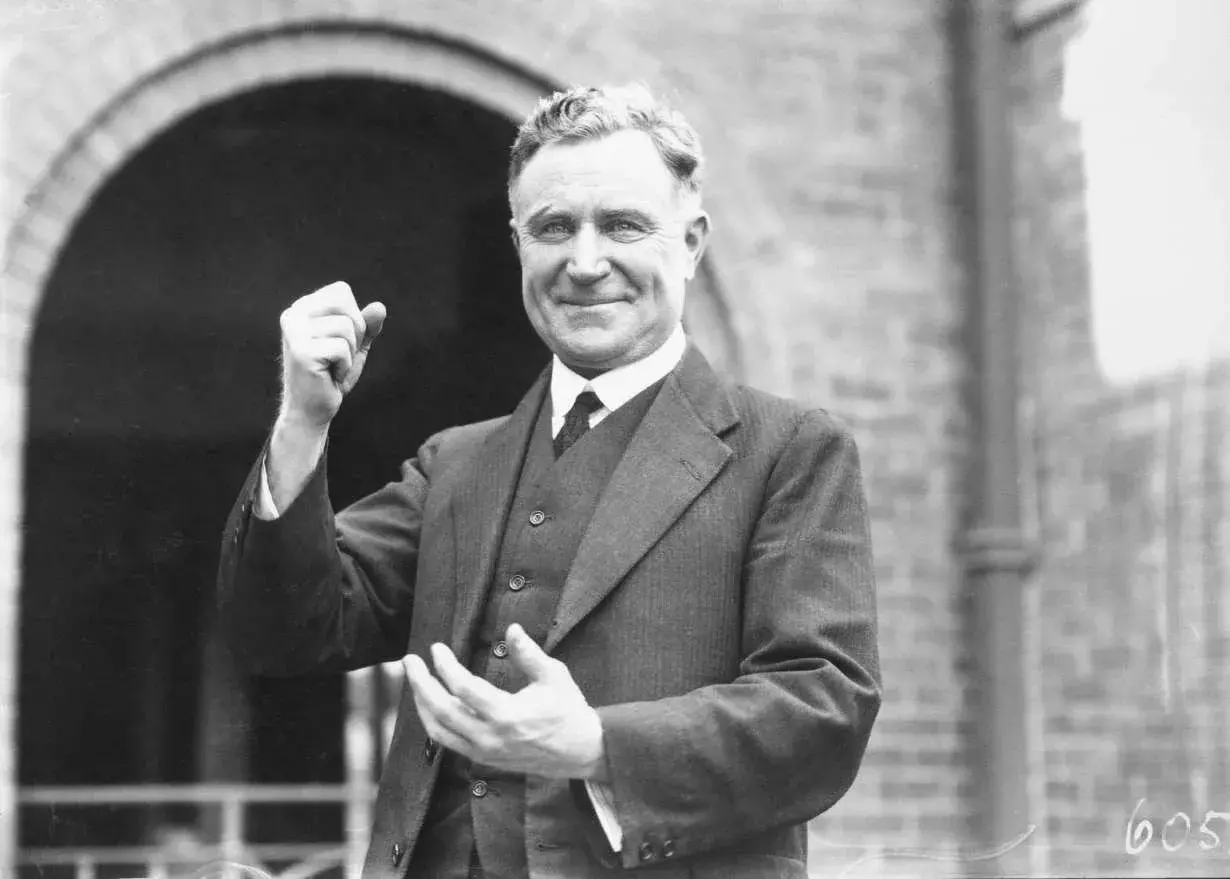 Page was drawn to study medicine after his mother lost her sight in one eye due to the lack of medical facilities in Grafton. He achieved a Sydney University medical scholarship at only 15 years of age and graduated in 1902. Page worked at Royal Prince Alfred Hospital and later returned to Grafton to become a successful district surgeon and private hospital proprietor.
Page acquired dairy farms and became an active participant in the Northern New South Wales Separation League and the Farmers and Settlers Association. Page was elected to the Grafton Shire Council in 1913 and enlisted in the Army medical corps in 1916, returning from overseas war service in June 1917. Page won the federal seat of Cowper in 1919 as an independent, but joined the Country Party by 1920.
Page was elected party leader in April 1921 and, by 1923, was deputy leader and treasurer in the Bruce government. He was again deputy leader and Minister for Commerce after the Lyons government was returned in 1934. Page briefly became prime minister in April 1939, but refused to work with Robert Menzies after he became the United Australia Party leader, prompting his resignation from the Country Party leadership in September 1939.
After stints as the Australian war cabinet envoy in London and as Health Minister, Page lost Cowper just before his death in 1961. Page always championed country interests and established the Country Party as a political force.     
1939
Taxation Commissioner
The selection of Lawrence Jackson as Commissioner of Taxation is confirmed by Cabinet on 17 April 1939, and his official appointment is announced on 6 May 1939.
1939
Enid Lyons
Cabinet agrees on 17 April that financial provision should be made to support Enid Lyons after the death of Prime Minister Joseph Lyons.
360° VIEW
Parliament
While prime minister, Page launched a strong personal attack against Robert Menzies in the House of Representatives on 20 April 1939. Menzies had been elected leader of the United Australia Party two days earlier. With the war approaching, Page had already made clear his desire for a national government and that he would not serve with Menzies, who he believed was incapable of providing stability.
Page criticised Menzies' disloyalty to Lyons over a speech he had given on leadership and, in a manner considered highly inappropriate, questioned Menzies' motives for not serving in the First World War.
Page argued that a man with such a background could not be wartime leader. Page's speech rebounded on him immediately, with members from all sides of the House yelling out 'shame' and 'that is dirt'. The speech was to be the low point of Page's long and productive career.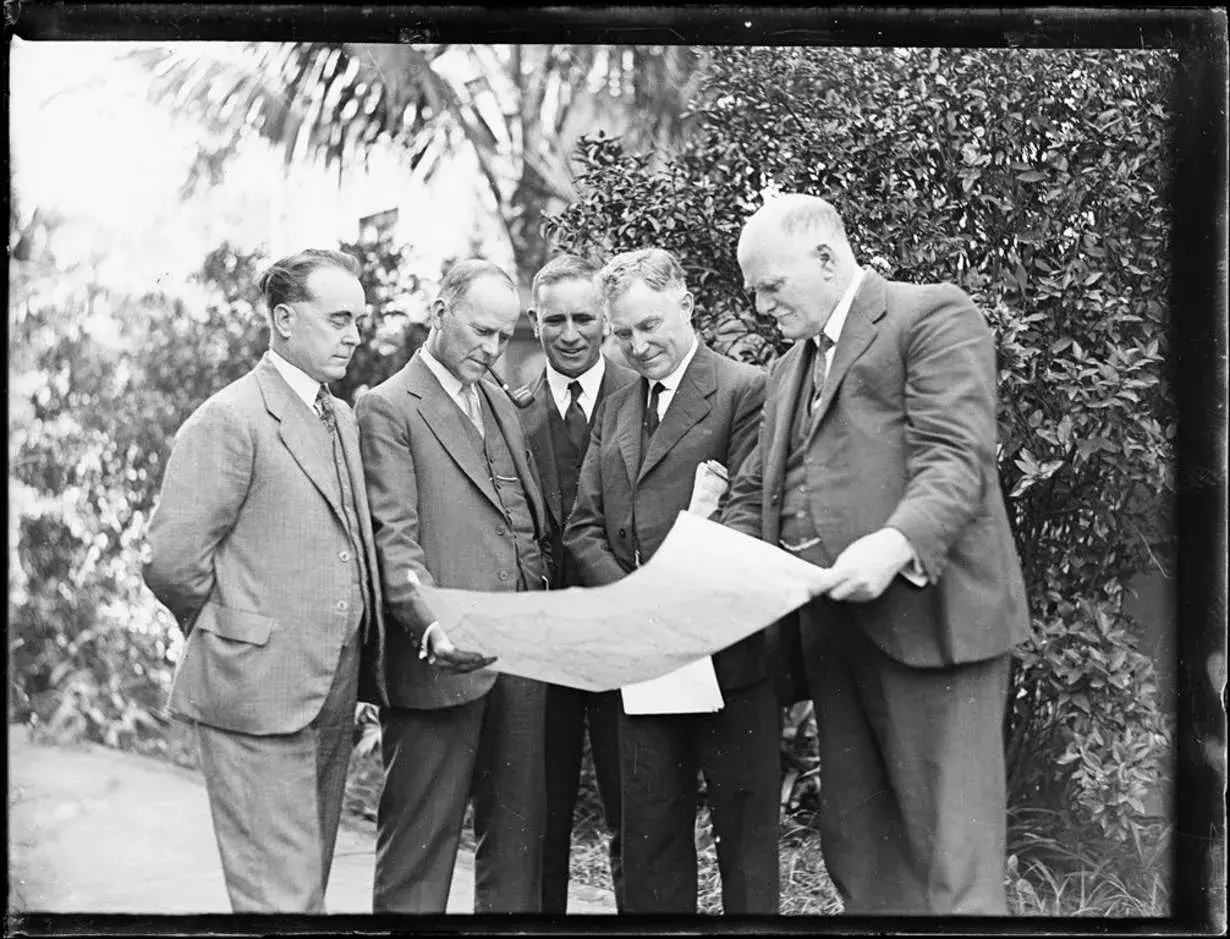 SEARCH our collections
Please fill in one or more fields below to start your search.