GEORGE REID
Member of the Privy Council (1897), Knight Grand Cross of the Order of St Michael and St George (1911), Order of the Bath Knight Grand Cross (1916) 
Liberal (Free Trade)
18 August 1904 — 5 July 1905
321 days
George Reid became Australia's fourth prime minister when the Liberal Free Trade Party formed an alliance with the Liberal Protection Party, removing the minority Watson Labour Government from office.  
Born
25 February 1845
Renfrewshire, Scotland
Died
12 September 1918
London, England
Party
Liberal (Free Trade)
Photo: Library of Congress
Liberal (Free Trade)
18 August 1904 — 5 July 1905
321 days
About
George Reid was often defined by his perceived shortcomings. His physical appearance and array of eccentricities made him a gift to cartoonists and satirists. Reid was more than a colourful and popular political figure, he was a gifted platform speaker and astute politician and made important contributions both during the process of federation and in the early days of the Commonwealth.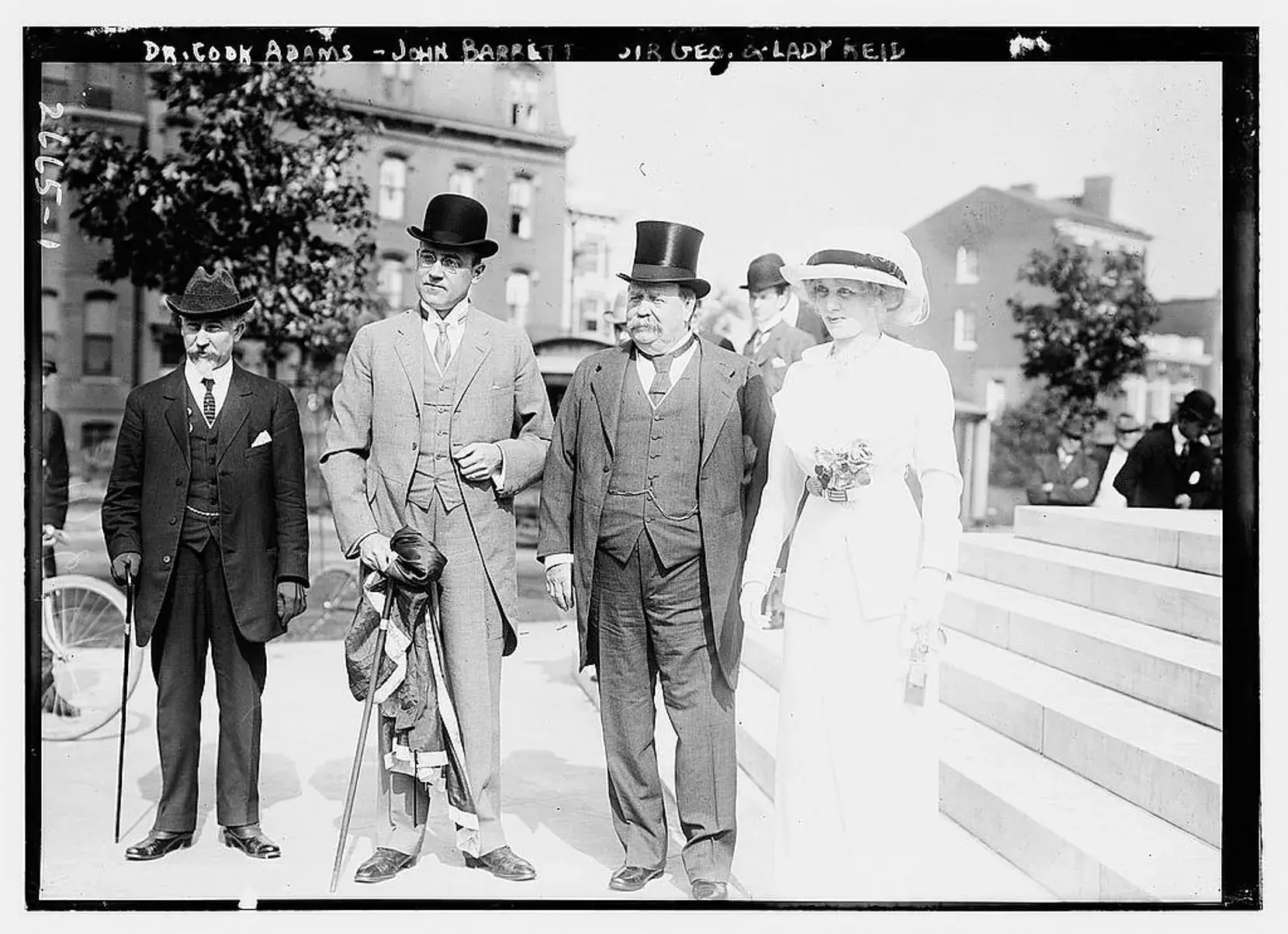 After coming to Australia as a young child from Scotland, Reid was educated in Melbourne and Sydney. He secured a position in the New South Wales Treasury and in 1878, aged only 33, had risen to be head of the Attorney-General's Department. In 1879 he was admitted to the New South Wales Bar and the following year won the seat of East Sydney and entered the colonial parliament. Reid became Premier of New South Wales in 1894, replacing Sir Henry Parkes.  
Fearing that the burgeoning Federation movement would be dominated by Victorian protectionists, Reid was committed to liberal free trade policies and worked to achieve the most democratic Federal Constitution possible.
When New South Wales failed to vote for the Constitution in the first referendum in 1898 Reid negotiated amendments that better reflected the state's interest and was accepted by the people of New South Wales at the second referendum in 1899. 
Arguably the greatest achievement of Reid's short period as prime minister was the passage of the Conciliation and Arbitration Act, which had earlier brought down the Deakin and Watson governments. 
After a leadership challenge by Alfred Deakin where Reid lost 25 votes to 42, he continued as Leader of the Opposition for a number of years and, in response to the increasing dominance of Labour, reshaped his party as anti-socialist, moving away from its free trade origins.
In 1909 Reid retired from parliament, prompting the fusion of the anti-socialists and the protectionists. In 1910 Reid became Australia's first High Commissioner to London. 
1904
Commonwealth Naval Forces
Captain William Creswell is appointed to a new position of Naval Officer Commanding the Commonwealth Naval Forces on 25 February 1904. Reid is open to the idea of an Australian Navy and this appointment provides an opportunity to push for such a force.
1904
Commonwealth Conciliation and Arbitration Act
The Commonwealth Conciliation and Arbitration Act finally passes on 15 December 1904. It establishes the Court of Conciliation and Arbitration which becomes one of the key institutions in the Australian industrial relations system.
1905
Observance of Empire Day
Prime Minister Reid lends his support to moves to establish Empire Day, during a Premiers Conference in early 1905. Empire Day is celebrated in Australia until the late 1950s.
360° VIEW
Parliament
George Reid operated in a Parliament before the two party system emerged, with a majority that was too small, and too uncertain, to be workable.
Deakin's Liberal Protection Party had split, with four members joining the Reid ministry, although ominously this did not include Deakin who sat on the cross benches, while the remainder supported the Labour opposition.
Only two weeks after Parliament began sitting, Watson moved a motion of no confidence in the government.
The debate dragged on for fifteen days and the government narrowly won with a margin of 37 to 35. The inevitable combination of Deakin moving from his position of neutrality, and the subsequent shifting in numbers, soon spelt the end of the Reid's term as prime minister.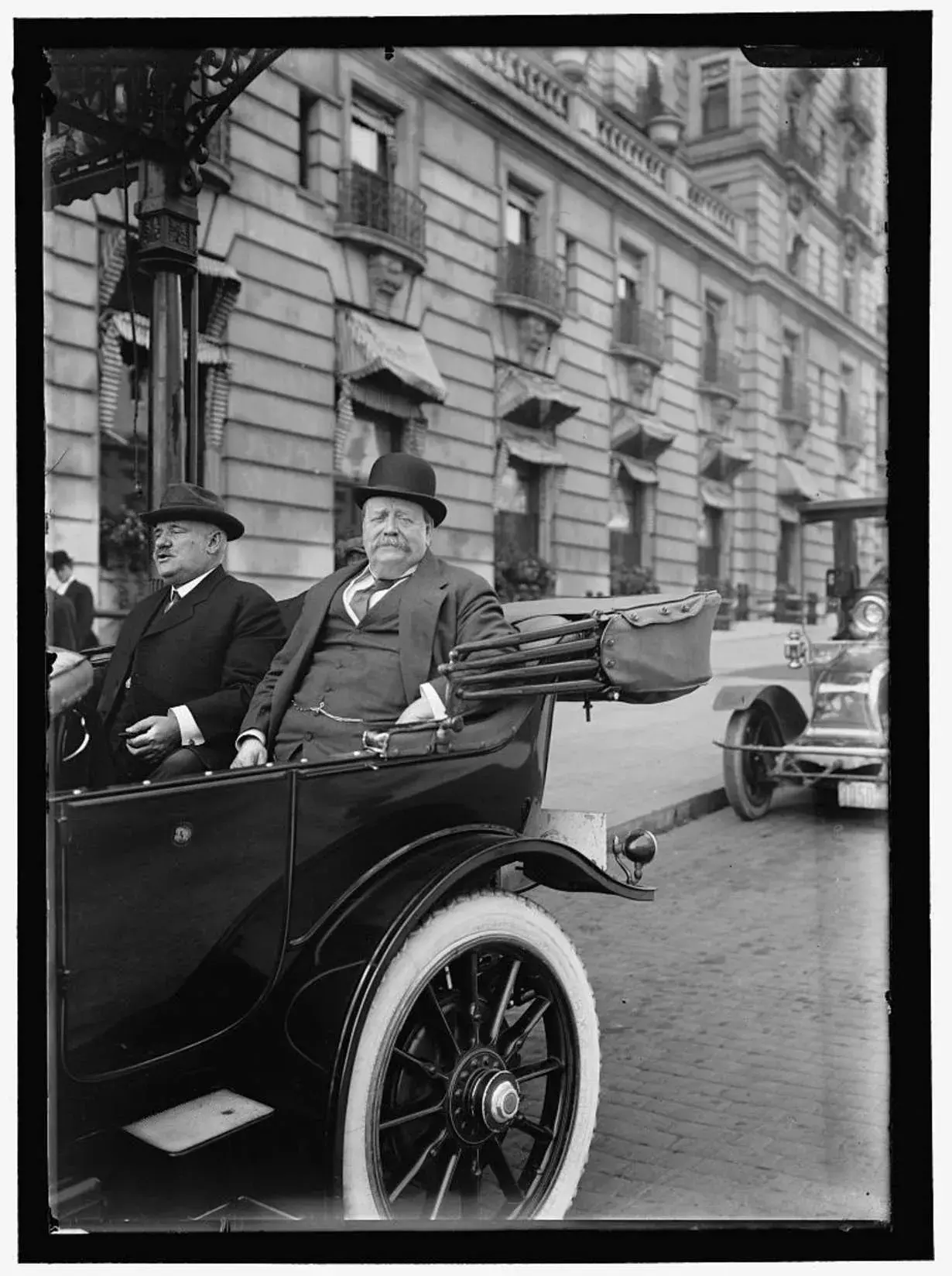 SEARCH our collections
Please fill in one or more fields below to start your search.