JOHN GORTON
Member of the Privy Council (1968), Order of the Companion of Honour (1971), Order of St Michael and St George - Knight Grand Cross (1977), Companion of the Order of Australia (1988)
Liberal
10 January 1968 — 10 March 1971
3 years, 60 days
John Gorton became Australia's 19th prime minister when the Liberal Party elected him leader after the disappearance of Harold Holt while swimming at Cheviot Beach in Portsea, Victoria.
Born
9 September 1911
Melbourne, Victoria
Died
19 May 2002
Sydney, New South Wales
Partners
Bettina Gorton
Nancy Gorton

Liberal
10 January 1968 — 10 March 1971
3 years, 60 days
About
Perhaps more than any other prime minister, John Gorton was himself in office. He came to the job with the support of the backbenchers, more than the ministry, and continued to live up to his reputation as a 'mischief maker.' His personal popularity with voters was not enough to offset discontent with his leadership style in the parliament.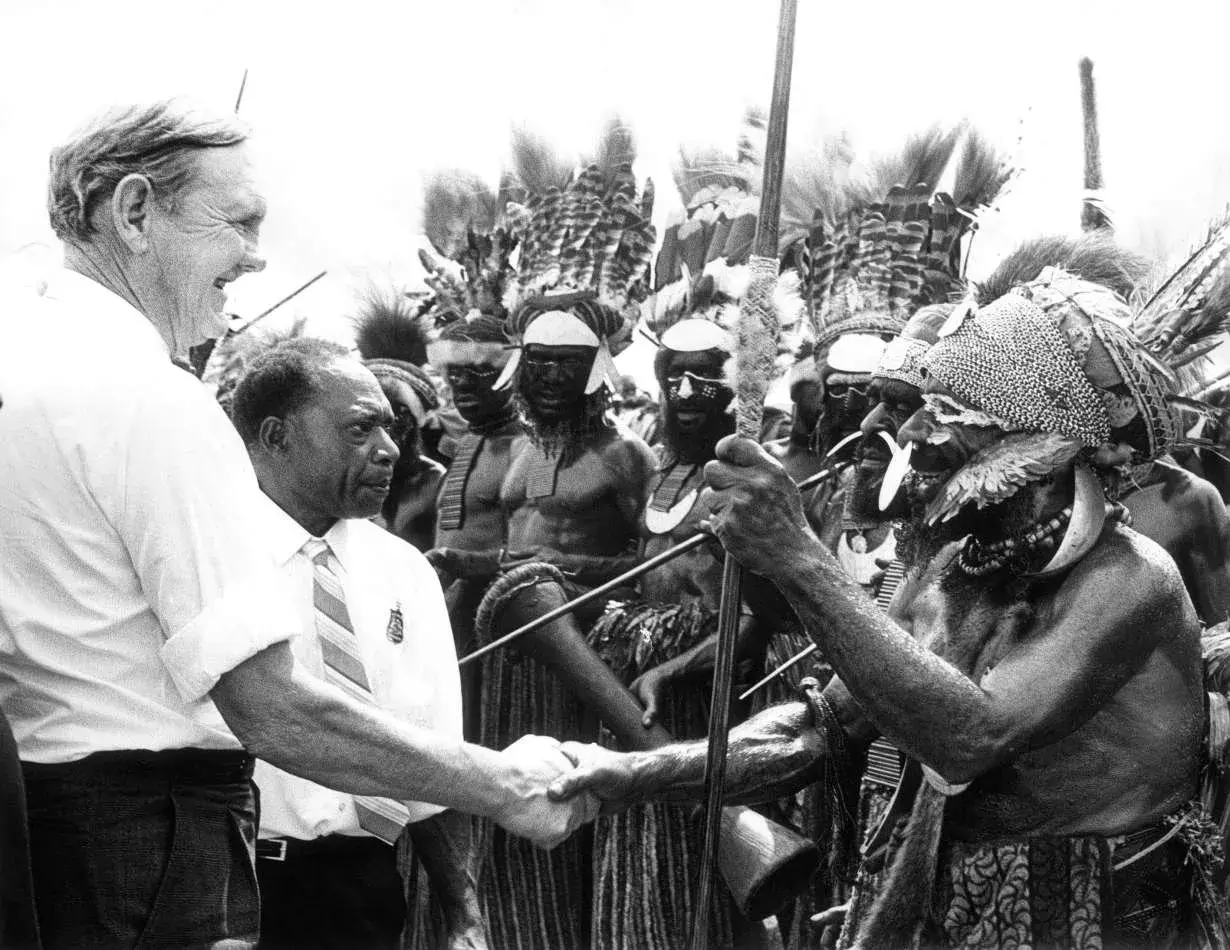 At the outbreak of the Second World War, John Gorton joined the Royal Australian Air Force. He was discharged from service in 1944 having survived a number of close calls, including a crash which left him with severe facial injuries. After leaving the Country Party and joining the Liberal Party, Gorton stood unsuccessfully for a Victorian upper house seat, but then won a Senate seat in the 1949 federal election. Gorton spent eight years as a backbencher before being appointed Minister for Navy in 1958.
He later held portfolios including Minister for Works and Minister for Education and Science. In October 1967 Gorton was government leader in the Senate. Following Holt's disappearance, Gorton was sworn in as prime minister just one day after being elected Liberal leader.
At that time he was not the obvious heir apparent to Holt, not well-known by the general public and not even in the House of Representatives. In 1971 Gorton lost the Liberal leadership and the prime ministership to Billy McMahon and in 1975 he left the Liberal Party, and then the Parliament, after standing unsuccessfully as an independent candidate for the Senate. For a number of years he hosted a popular radio program titled 'Sir John Gorton's viewpoint' which was shared with over 80 stations across Australia.
1968
Copyright Act
Australia's first Copyright Act is passed in 1968 and enters into force the following year.
1969
Drought Bonds Act
The Drought Bonds Act is passed on 27 September 1969 with the aim of assisting primary producers to offset losses during periods of drought.
1970
Indian-Pacific rail service
On 1 March 1970 the Indian Pacific rail service begins taking passengers from coast to coast between Sydney and Perth.
1970
Mining exploration around the Great Barrier Reef
Two Royal Commissions are appointed by the Australian Government, and the Queensland Government, to assess risks and benefits of petroleum exploration and drilling in the Great Barrier Reef area.
1970
Australian Industry Development Corporation Act
Legislation to establish the Australian Industry Development Corporation (AIDC) is passed on 10 June 1970 and has as its aim the achievement of greater industry competitiveness and efficiency.
1970
Australian National Botanic Gardens opens
The Australian National Botanic Gardens in Canberra are officially opened on 20 October 1970. The gardens are the largest living collection of Australian native flora and carry out research into, and cultivate, native plants that are threatened in the wild.
360° VIEW
Parliament
In Gorton's typical relaxed style, on his first day in the House of Representatives, after taking the oath and shaking hands with Gough Whitlam, he sat down and began doodling on a pad. There was hope amongst his colleagues that Gorton would be something different, a strong personality and a match for the increasingly confident Opposition Leader.
However, in the federal election held on 25 October 1969, much of the substantial majority that the Liberal Party had secured in the previous election was lost. The government also performed poorly in the half-Senate election in late 1970, where the Democratic Labor Party gained three seats and two Independents were elected. Gorton strongly believed that national government should advance national policy initiatives and this was reflected in his legislative agenda.
Gorton sought to boost Australian industry and limit foreign takeovers of Australian companies, and asserted Commonwealth sovereignty over offshore waters. Gorton's unconventional policy initiatives, including his approach to federalism, challenged traditional Liberal orthodoxy and troubled many in the Government.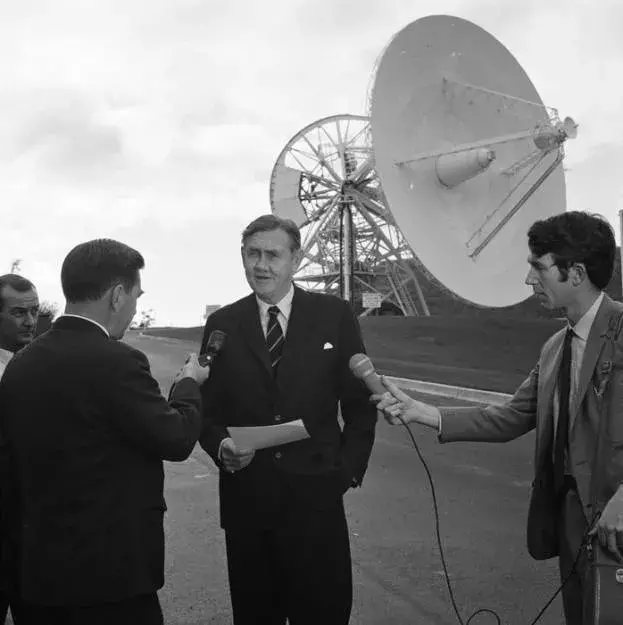 SEARCH our collections
Please fill in one or more fields below to start your search.