JOSEPH LYONS
Member of the Privy Council (1932), Order of the Companion of Honour (1936) 
United Australia
6 January 1932 — 7 April 1939
7 years, 93 days
Joseph Lyons became Australia's 10th prime minister when the United Australia Party and Country Party Coalition won office, replacing the Labor government led by James Scullin. 
Born
15 September 1879
Tasmania, Australia
Died
7 April 1939
Sydney, New South Wales
United Australia
6 January 1932 — 7 April 1939
7 years, 93 days
About
Joseph Lyons was one of Australia's longest serving and most popular prime ministers. His commitment to Australians living within their means, even during the extreme conditions of the Great Depression, led him to abandon the Labor Party for the conservative side of politics. This did not impact on his electoral success, as he won three elections in a row in the 1930s, but it did leave him open to periodic criticism.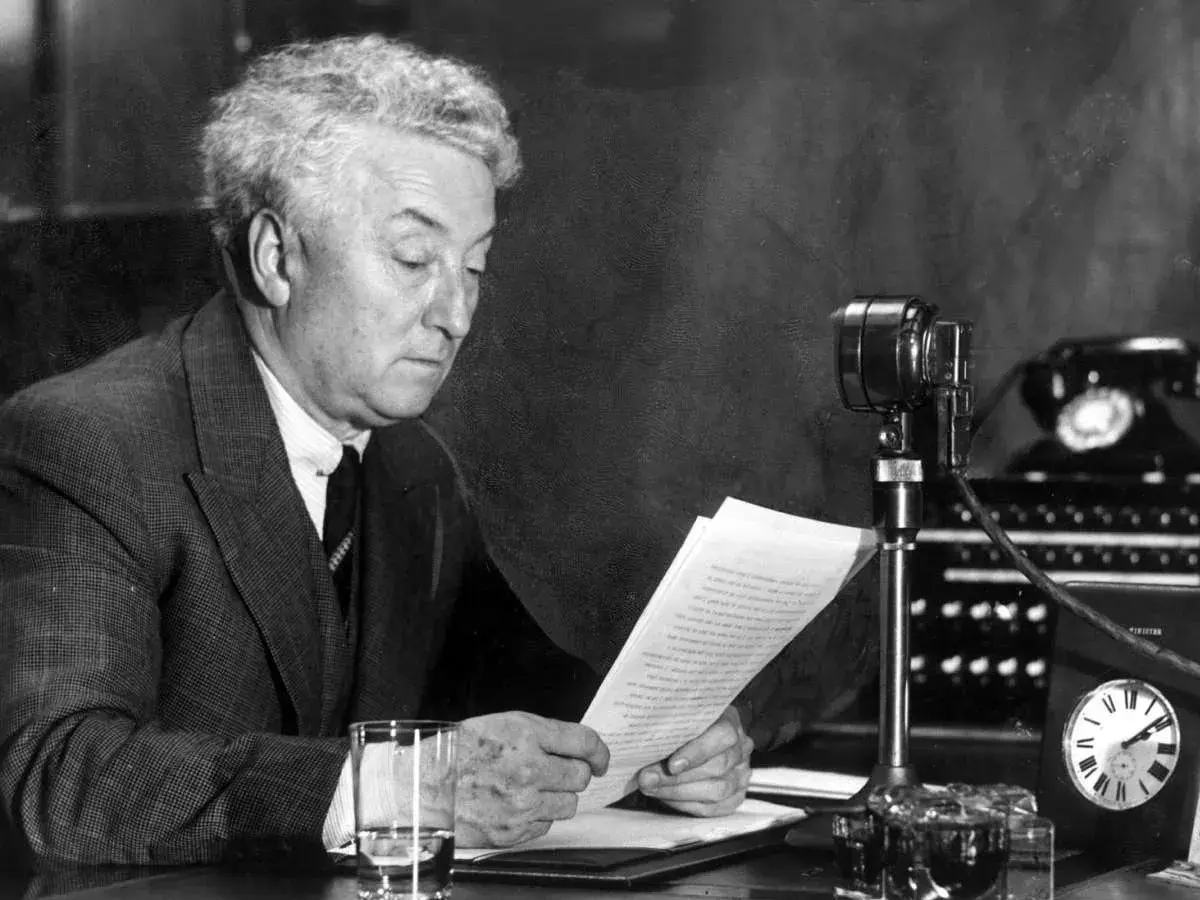 Lyons worked as a teacher before winning the State seat of Wilmot for Labor in 1929. A pacifist, Lyons campaigned for a 'No' vote in the conscription referenda of 1916-17. Lyons became Premier of Tasmania in 1923 and worked closely with the conservative government in Canberra. In 1929 Lyons successfully stood for the Federal seat of Wilmot. During the Depression years Lyons advocated orthodox finance, opposing the policies of Treasurer Ted Theodore.
Prime Minister Scullin took over the Treasury portfolio in 1930. Lyons was acting Treasurer from August 1930 to January 1931 while Scullin was in Europe. Lyons' cautious economic approach won him public support, but infuriated the Labor Caucus. When Theodore was reinstated as treasurer, Lyons defected.
Supported by businessmen, citizens and Robert Menzies, Lyons joined with the Nationalist and the Australian Party to become leader of the new United Australia Party. In 1931, Lyons became prime minister and the Coalition maintained power in the 1934 and 1937 elections. On 7 April 1939, Lyons died unexpectedly of a heart attack while in office.  
1932
Unemployment Relief
In response to the Great Depression, on 3 May 1932 the Loan (Unemployment Relief Works) Act authorises the government to grant money from a fund of £1.8 million for relief work approved by the employment council in each state.
1932
Dog on the Tucker Box
On 29 November 1932, Prime Minister Joseph Lyons unveils the 'Dog on the Tucker Box' statue near Gundagai, New South Wales.
1936
King Edward VIII
Edward VIII is crowned King of England on 20 January 1936 following the death of King George V.
1936
King George VI
King George VI is proclaimed King on 12 December 1936, following the abdication of his brother Edward VIII, and crowned the following May.
1937
Australian Referendum
The referendum held on 6 March 1937 contained two questions relating to increasing Federal power over aviation and marketing. Neither was carried.
1938
Aboriginal Day of Mourning
On 26 July 1938, the 'Day of Mourning and Protest' Aboriginal Conference was held in the midst of Australia Day celebrations. This day is remembered as marking the first Aboriginal civil rights gathering.
360° VIEW
Parliament
In 1931, Joseph Lyons and the United Australia Party contested the federal election in coalition with Earle Page's Country Party. Though newly formed, the UAP achieved a landslide victory, winning 34 seats in the House of Representatives compared with 16 for the Country Party, 14 for the Labor Party and 4 for Lang Labor.
The UAP secured 15 seats in the Senate, while Labor returned just three. Lyons' position was such that when he was sworn in on 6 January 1932, as head of a minority government, he was still able to work with an entirely UAP cabinet. In 1934, Lyons' position was not as strong and, owing to an eight seat swing, he was compelled to include the Country Party in a genuine coalition government, as was again the case in 1937.
Lyons was able to deliver on his promises of economic stability. His government too, was generally stable, until the last few months before his death.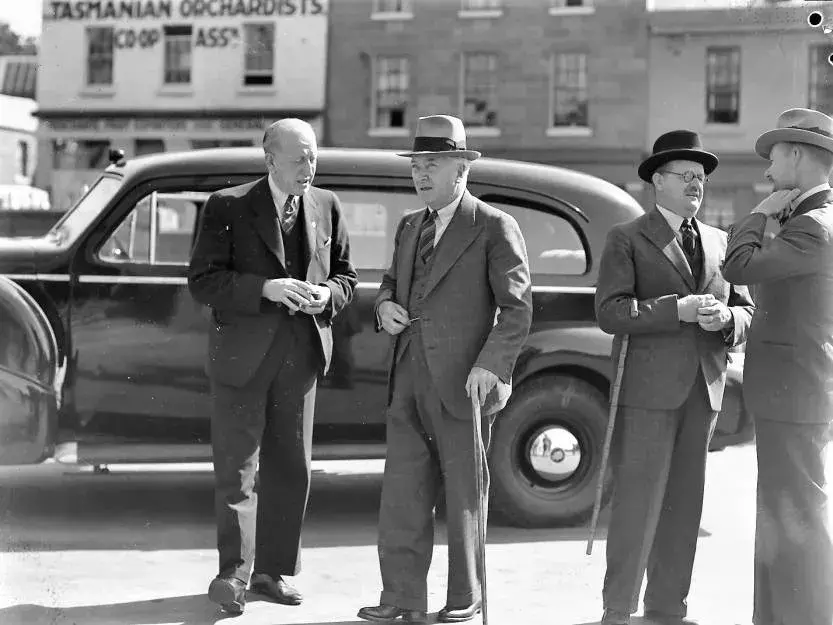 SEARCH our collections
Please fill in one or more fields below to start your search.