This ceremonial coatee was worn by Australia's first Prime Minister Sir Edmund Barton in his role as a member of the Privy Council of the United Kingdom. Dressed in this uniform, Barton stood at the epicentre of the affairs of Empire.
On 24 January 1901, shortly after Barton became Prime Minister of a recently federated Australia, he was appointed to the Privy Council by King Edward VII. This institution dates from medieval times and since the 1830s had been responsible for providing the final court of appeal throughout the British Empire. The appointment recognised Barton's role in bringing the Commonwealth of Australia into existence. When Barton set sail for London in 1902 to attend the King's Coronation, newspapers referred to him as 'Australia's noblest son'.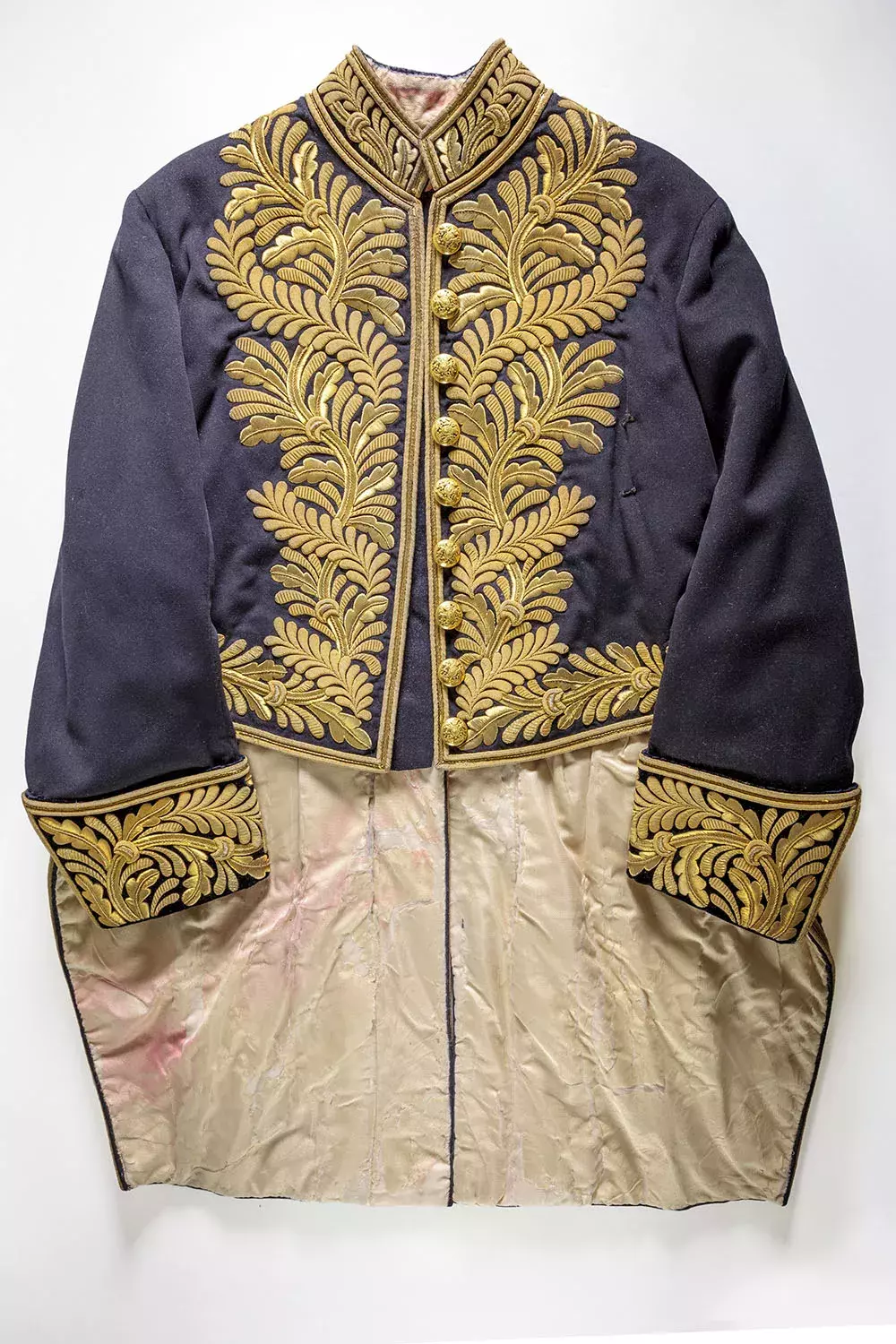 Barton may have acquired this coatee while in London. While the labels have either fallen off or been removed, such uniforms were made by highly skilled tailors with Royal Warrants. Likely wearing this uniform at the Coronation and subsequent Colonial Conference, Barton introduced Australia to the world.
Passed down to Barton's granddaughter and then through her family, the coatee arrived at the museum in 2014, over one hundred years after its creation.