A Foley English Bone China tea set gifted to Ellen Lyons (nee Carroll) by her son Joe Lyons, and purchased with the proceeds of his first adult pay check. The tea set consists of 6 cups with 12 saucers, and a milk jug. The set is decorated with a green floral pattern with oriental influences, and is edged with a gold trim. The production date is not known but, given the circumstances of its purchase, it would date from the late 1890s.
Ellen Carroll was born in County Kildare, Ireland in 1847 to John and Catherine Carroll. Her father John died in America while seeking work soon after, so Catherine and her three daughters travelled to Tasmania, arriving in Hobart on the 18th August 1857. Ellen met her future husband, Michael Lyons, in Stanley where they were married in St Marys Catholic Church on the 7th September 1870. Together the couple raised eight children, and Michael ran a successful business in the nearby town of Ulverstone.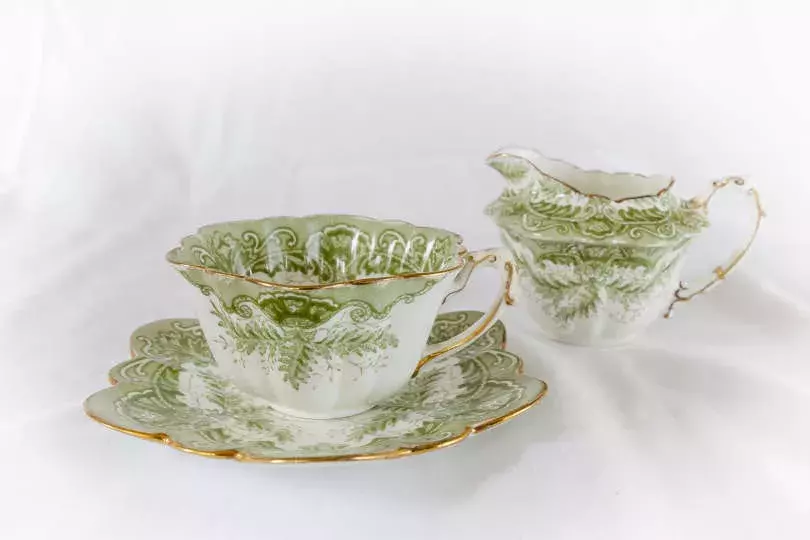 The family's good fortune came to an end in dubious circumstances when Michael Lyons began to dream of race horses and the Melbourne Cup. The first of these dreams in 1884 correctly predicted the triumph of Tasmanian horse Malua and then in 1886 a similar dream predicted a win by the horse Trenton. Michael gathered all his wealth and travelled to Melbourne to meet his destiny, however Trenton finished second in the Cup and the Lyons family were plunged into financial and emotional crisis.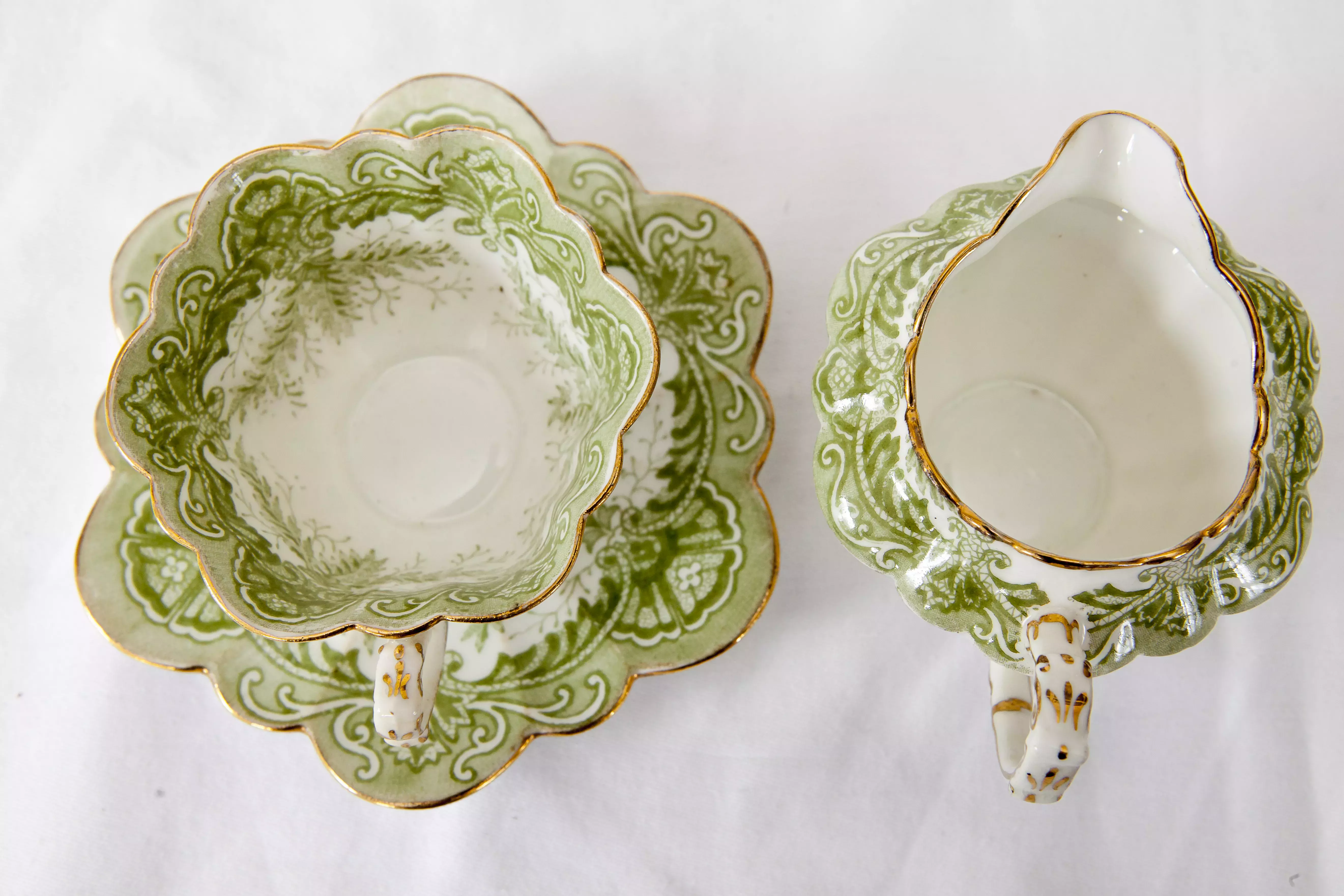 To help support the family, 9 year old Joe Lyons withdrew from full-time schooling and went out to work in a variety of odd jobs, from wood cutting to being a 'printer's devil' at The Coastal News. At age 12, his Aunts Letitia and Mary Carroll offered to pay for his keep and provide lodgings so he could continue his education. Joe moved to the Stanley State School where his abilities and attitude caught the eye of headmaster John Scott, who appointed him as 'monitor student', a paid student teacher role that eventually lead towards a career in education.
In her memoir And So We Take Comfort, Enid Lyons recalls that, although she never knew her, Ellen Lyons was described by family as 'a truly beautiful woman, wholly absorbed in her children'. Her influence on young Joe was also profound, as Enid recalls 'she was the prime influence in turning Joe's thoughts towards politics' with her recollections of the 'hardship in her homeland and the long struggle for Home Rule'. Joe is said to have remained very close to his mother throughout her life, and his decision to use his first wage to purchase this tea set for her is just one small indication of this affection.